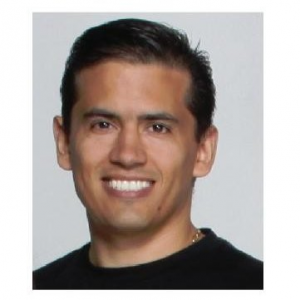 Last week in our series of blogs about the NEDAS Advisory Council we introduced you to Andy Penley. To continue our exploration of the thought leaders that guide NEDAS, a grassroots association situated at the intersection of wireless and wireline to promote education and collaboration in support of a connected future, we now turn our attention to Hebert Sedas. Sedas is Vice President of Sales Americas at Cobham Wireless and is a results-driven leader leveraging deep industry knowledge and expert abilities.
Sedas brings over 15 years of experience to the NEDAS Advisory Council, with an extensive background in leading telecommunications firms. Adept at coordinating sales and business development initiatives both domestically and internationally, he began his career at Flextronics Network Services as Lead RF Engineer and Project Coordinator, later holding leadership positions at Powerwave Technologies and founding Atlas360 Ltd.
Throughout his career, Sedas has garnered proven success penetrating new markets, capturing business and building customer bases, which is the ideal set of skills to help nurture and grow the NEDAS community's size, success and renown. His expertise in developing and executing strategic action plans, combined with his knowledge of dynamic communications systems, make him an asset to the Advisory Council with a unique ability to guide NEDAS as it builds and supports the future of telecommunications.
To contact Sedas, please click here. If you'd like to learn more about the NEDAS community and its Advisory Council, get involved with their webinars or events or become a sponsor to support innovation and facilitate the connected world, please visit the NEDAS website or contact the association at info@nedas.com.