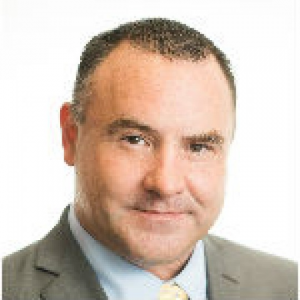 In our previous Advisory Council blog, we discussed Ilissa Miller, President of NEDAS, a grassroots organization promoting collaboration and education at the intersection of wireless and wireline. Now, we turn our attention to Advisory Council member Andy Penley, Vice President of Wireless Solutions for ZenFi Networks, an innovative communications infrastructure company serving the New York and New Jersey metro region. In his role on the NEDAS Advisory Council, Penley offers critical knowledge based on his extensive experience to help guide the association as it seeks to facilitate a connected future, support the technologies of tomorrow and become a beacon of insight for the larger telecommunications sphere.
Penley is an industry veteran with over 23 years of experience managing teams that design, build and operate complex, constantly-evolving mobile communications networks. In the past, he has served as Director of Operations for Amarit Technologies, Director of Operations for the Southeast U.S. for CCI and more. Now, Penley applies his leadership skills and proven industry expertise at ZenFi Networks, where he designs and delivers infrastructure strategies for customers looking to deploy wireless applications in NY and NJ.
As a result-driven and forward-thinking regional leader in fronthaul fiber infrastructure and product design professional, Penley is an asset that will guide the NEDAS community as it seeks to create positive progress and empower the connected world with next-level thought leadership. Penley is no stranger to shaping the future of the communications infrastructure landscape, and as such he will no doubt launch NEDAS into a new era of success.
To contact Andy, please click here. If you'd like to learn more about the NEDAS community and its Advisory Council, get involved with their webinars or events or become a sponsor to support innovation and facilitate the connected world, please visit the NEDAS website or contact the association at info@nedas.com.