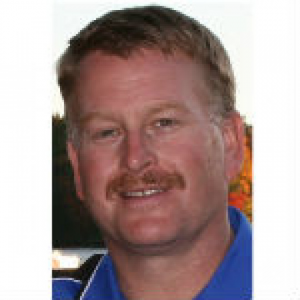 Last week, we began a series about the NEDAS Advisory Council, a team of experts from across the telecommunications industry leading the grassroots association in their goal of promoting collaboration and education at the intersection of wireless and wireline. To get a more in-depth look at the council members supporting this mission, we began by acquainting you with Aubrey Blosser. This week we introduce the next council member: Dennis Burns, Sales Manager of the Northeast at Advanced RF Technologies, Inc.
Dennis leverages over 25 years of experience in developing both direct and indirect new business strategies within the wireless industry, exhibiting particular finesse with public safety communications. As the Sales Manager of the Northeast at ADRF, he is in charge of developing and driving sales revenue from carrier, enterprise, distributors, system integrators and more throughout the northeast and mid-atlantic. Dennis's extensive talents across the industry and keen skill in developing successful business strategies, combined with his inventive, self-motivated and results-oriented approach, make him a fantastic addition to the NEDAS leadership team.
As a creative thinker who knows how to deliver on his vision, Dennis offers an extensive and successful past in the industry, including serving as Executive Director of Business Development for IXI Mobile, VP of Business Development for XSell, LLC and Regional Sales Director at Cobham Wireless. NEDAS being an association that thrives on the support of sponsors, Dennis's ability to develop and drive revenue goals, and forge strong new relationships with potential clients, makes him a true asset to the team. With a proven history and an array of indispensable skills, Dennis will encourage and help lead the NEDAS community as it becomes a thought-leader and a beacon of innovation throughout the wireline and wireless industries.
To connect with Dennis, please click here. If you'd like to learn more about the NEDAS community and its Advisory Council, get involved with their webinars or events or become a sponsor to support innovation and facilitate the connected world, please visit the NEDAS website or contact the association at info@nedas.com.