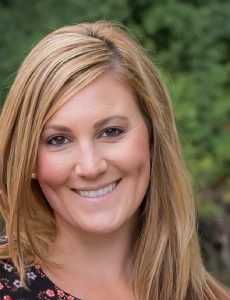 NEDAS, an association of industry professionals focused on the convergence of the wireline and wireless industries, recently announced their 2019 Advisory Council. As a team of knowledgeable thought-leaders from across the technology and communications infrastructure industry, the 11 Advisory Council members are set to guide, shape and advise the organization on everything from topics of interest to optimizing opportunities for networking, education and growth for participating individuals and companies.  In this series, we are introducing readers to each of the Advisors beginning with Aubrey Blosser, Business Manager, Cloud Infrastructure LRP at Microsoft.
Aubrey brings over ten years of experience at Microsoft to the council where she will leverage her skills and knowledge from supply chain management, lean manufacturing, procurement and more. Aubrey's career at Microsoft began by supporting channel and launch management before transitioning to the Cloud Supply Chain. Recently, Aubrey has been further developing her industry prowess by focusing on IP address acquisition management and strategy, partnering with legal and financial teams to develop scalable plans for successful execution.  With a thirst for knowledge and an eagerness to build relationships across the industry, there is no doubt Aubrey's passion will be invaluable to the NEDAS community
As someone whose values align seemingly perfectly with those of the NEDAS community, Aubrey has been closely involved in the creation of a university engagement program spanning multiple supply chain groups, creating a culture of effective mentorship for college hires. This experience will be put to great use on the development committee which is launching for NEDAS this year.  The goal of the development committee is to encourage younger and transitioning workforce entrants to the industry as the needs of quality individuals continues to be in demand.  Aubrey's drive and dedication to the future of the industry makes her a great asset to the NEDAS Advisory Council.
To connect with Aubrey, please click here. If you'd like to learn more about the NEDAS community and its Advisory Council, get involved with their webinars or events or become a sponsor to support innovation and facilitate the connected world, please visit the NEDAS website or contact the association at info@nedas.com.