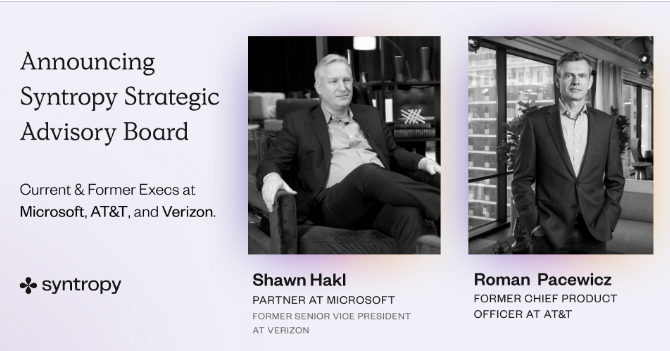 Originally posted on Data Center POST
As it was built, the Internet was designed to provide best-effort communications between a limited number of hosts. However, its exponential rise in popularity has created inefficiencies in safety and performance but has served as a great foundation for international commerce and the other many uses of the Internet. These inefficiencies have led to the development of overlay networks that provide a better performance, and while they have grown in popularity, they remain expensive. 
Syntropy is changing this through a "user-centric Internet" characterized by a decentralized overlay network that is encrypted, performance-optimized, and accessible to developers.
While Syntropy was founded by the co-founder of  Equinix and JP Morgan alums and has formed relationships with tech giants such as Cisco, the company's latest advisors will continue to help scale the next generation of the Internet. 
Syntropy welcomes Shawn Hakl, Microsoft Azure Networking patents and former SVP at Verizon, and Roman Pacewicz, Chief Product Officer of AT&T, to their board of advisors. This unlikely pair from rival telecom companies demonstrates that innovative solutions can break down corporate boundaries and instill excitement about the future in even seasoned industry executives. Their advisory will be vital in helping Syntropy to drive strategy and build connections with other companies. 
To read the full article please click here.