Originally posted to Medium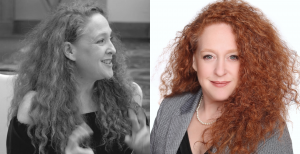 Thank you so much for your time! I know that you are a very busy person. Can you tell us a story about what brought you to this specific career path
When I graduated from college, like most people, I had no idea what I wanted to actually do or how to do it. I set off on a path that, while successful, was not feeding me with passionate ideas. In my fourth year following my college graduation, I decided to take the summer off to find myself. I received a call from a previous employer offering me an opportunity to learn an industry and add value to a single-proprietor consulting company. The industry was telecommunications, and the year was 1996 — the international deregulations act was recently passed, which created an opportunity for competitive telecommunications services to be offered in the U.S. This opened up the market for companies to compete against the traditional 'Bell' companies and major operators (like AT&T and Verizon) who are still operating today. It also created a competitive market for local carriers that have enabled the expansion of communications infrastructure in a way that we are all benefiting even now.
In awe of this opportunity to learn a trade, to understand an industry, and to help shape the ability to provide telecommunications services to individuals and businesses more cost-effectively, I jumped on the opportunity. My path to Public Relations began right there. While the firm was a consultancy firm, we provided strategic guidance to companies looking to launch their brands, services, and capabilities and provide market research reports to investors and executives hungry for information about what markets to expand to next. Learning an industry from this perspective was a great opportunity, and at the time, I was very well aware of the career-building steps I would need to take to be successful.
To read the full article please click here.