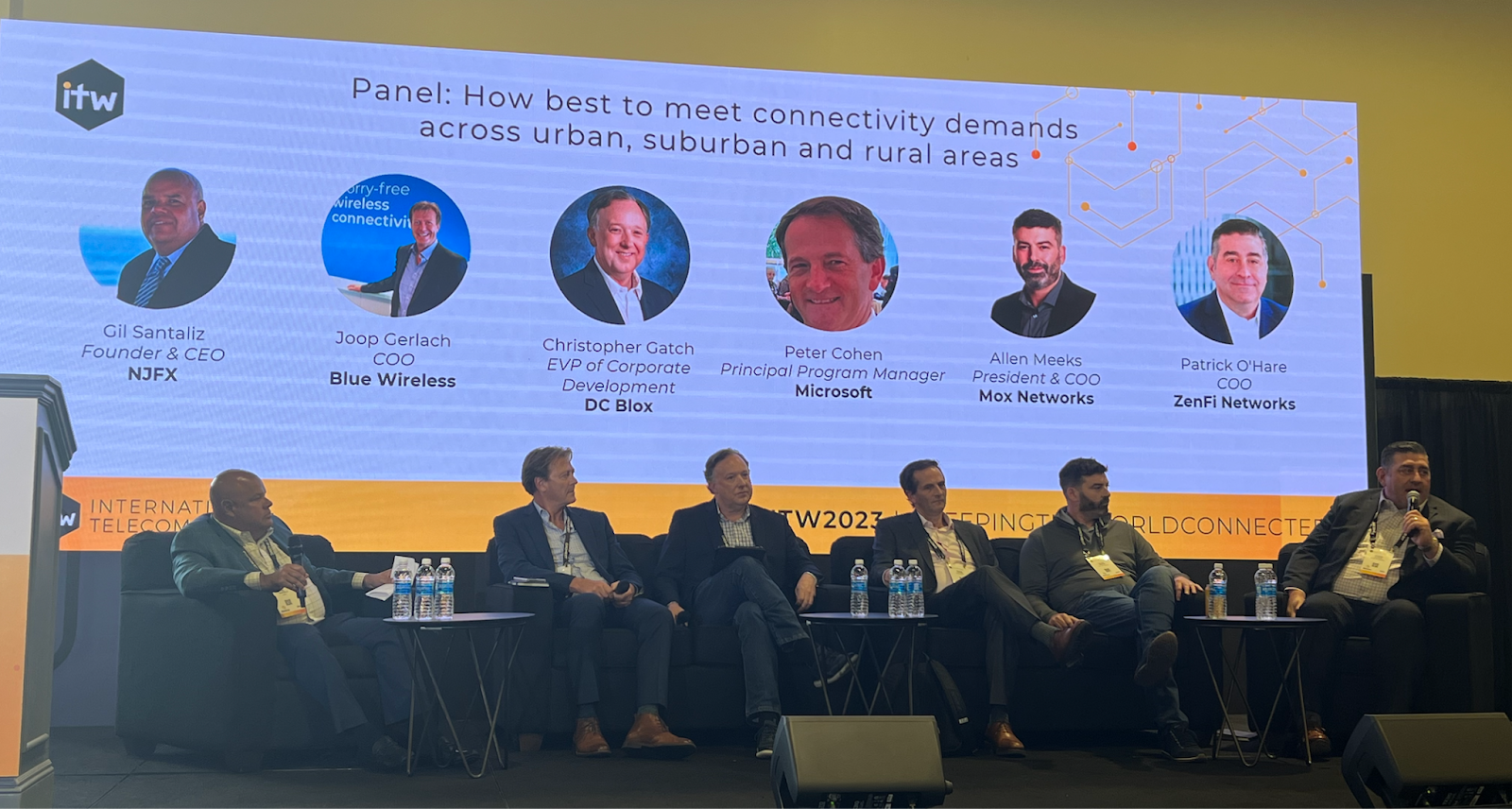 Originally posted on Data Center POST
ZenFi Networks' Chief Operating Officer, Patrick O'Hare spoke on a panel at International Telecoms Week 2023 (ITW 2023), held in National Harbor, Maryland from May 14-17. Patrick, along with fellow industry leaders participated in a panel titled, "How best to meet connectivity demands across urban, suburban and rural areas". Patrick was joined by Joop Gerlach, COO of Blue Wireless, Peter Cohen, Program Manager, Microsoft, Allen Meeks, President and COO, Mox Networks, Chris Gatch, EVP of Corporate Development at DC BLOX and moderated by Gil Santaliz, Founder and CEO, NJFX. The group spoke on fiber-to-the-home, connecting communities across the globe, as well as how AI and IoT is evolving. 
Patrick shared that "33% of the households in New York City do not have a combination of home and wireless broadband, and 18% have access to neither. With the LinkNYC partnership we are currently deploying about 80% of the Link 5G Kiosks outside of lower Manhattan." Patrick also talked about the five Gigabit Centers that have been launched in the five boroughs of New York; Brooklyn, Bronx, Staten Island and Queens. These gigabit centers provide communities with various different assets from digital literacy programs to basic computer skills training. 
To read the full article please click here.