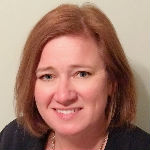 Following last week's blog about Ezra Hug, this week's installment about the NEDAS Advisory Council, a group of experts spanning the telecom industry leading education and innovation at the intersection of wireless and wireline, introduces you to Connie Laguardia.
Connie brings over 20 years of unique experience in network design, integration and optimization to the NEDAS team. Since beginning her career designing initial rollout CDMA networks across multiple markets for Sprint, Connie has garnered vast knowledge across a variety of engineering, sales and site development in the DAS industry (and became OEM certified by several DAS vendors). Throughout her history in the industry, Connie has served as Director of Engineering for MobileAccess, Carrier Solutions Manager for Intenna Systems, RF Engineering Consultant for Clearwave Communications, Director of Engineering for Telnet and more.
This wide-ranging insight into different facets of telecommunications makes Connie an asset to the Advisory Council, where she will undoubtedly serve the NEDAS community with the same dedication to innovation and success that she imparts to the greater industry. With a deep knowledge of DAS, RF and beyond, Connie will lead the NEDAS community towards the solutions that will empower the connected future, fostering collaboration, communication and success for all.
To contact Connie, please click here. If you'd like to learn more about the NEDAS community and its Advisory Council, get involved with their webinars or events or become a sponsor to support innovation and facilitate the connected world, please visit www.nedas.com or contact the association at info@nedas.com.