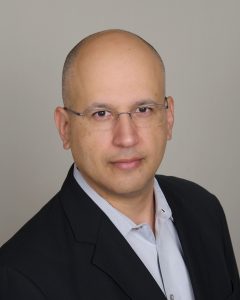 Originally posted to Data Center POST
Data Center POST interview with Gerardo Donis, Senior Product Manager, Frontier Communications
By Contributing Editor Anne Whealdon
Gerardo Donis is Senior Product Manager at Frontier Communications, a leading provider of internet, TV, and phone services to business and residential customers. Gerardo leverages thorough experience in telecommunications, including developing data centers and networks and delivering products, services, and tools for worldwide deployment, to lead matrixed teams and build strong relationships with third-party partners and suppliers to deliver end-to-end solutions. His key expertise includes systems engineering, network planning, emerging markets development, marketing, and product management.
In the lead up to The 2019 INCOMPAS Show, taking place on November 4-6 in Louisville, Kentucky, Data Center POST caught up with Gerardo to discuss the future of data centers and networking.
To read the full article please click here.