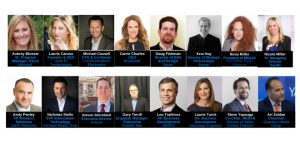 Originally posted on DataCenterPost
NEDAS, a grassroots association located at the intersection of wireline and wireless with a goal of improving communications infrastructure to the edge for buildings, municipalities, public safety, enterprise and more, recently announced its 2020 Advisory Council. Comprised of 16 industry luminaries, the Advisory Council will guide and advise NEDAS on its mission to facilitate education and collaboration in support of a ubiquitously connected world. The Council's duties will include identifying topics of interest and optimizing NEDAS's yearly events to encourage greater networking, education and growth potential for participants.
To read the full article please click here.