NEDAS VIRTUAL HOLIDAY FIESTA 2020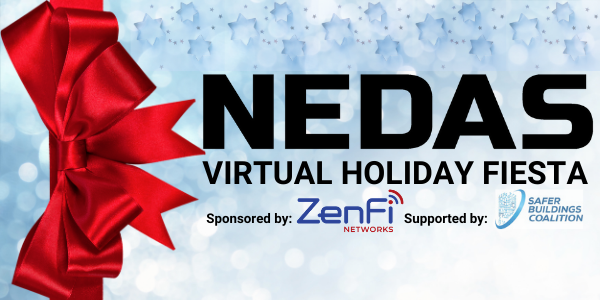 Thank you to all those who attended December 17, 2020. Our Virtual Holiday Fiesta was a huge hit!
A very special thanks to our sponsor ZenFi Networks and our support the Safer Buildings Coalition.
We were also thrilled to be able to give to the charity CityMeals on Wheels during these challenging times.
If you missed it, or just are to watch it again, here is a link to our comedy segment.
To all of our community, have a very Happy Holiday and a wonderful New Year!